back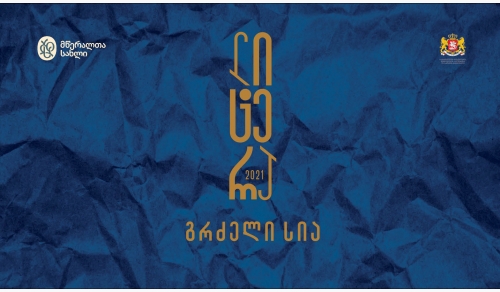 26 July 2021
The long list of Literary Award Litera
The long list of participants of Literary Award Litera is known. Submission of applications ended on July 20. 110 books in 6 nominations were submitted for the contest. 
The literary Award Litera was jointly esbtalished by the Writers' House and the Ministry of  Culture and  Monument Protection of Georgia in 2015, and since then has been awarded annually in 6 nominations:
Best Prose Collection of the Year
Best Novel of the Year
Best Poetry Collection of the Year
Best Documentary Prose of the Year
Best Book Cover Design of the Year
Best Debut of the Year
Original literary works published as books in Georgian in 2020 are eligible for the contest; A special 5 member jury ed by the Writers' House and the Ministry assesses the contest results. The winner will be revealed through secret ballot. The prize fund of the literary award is Gel 3000. The winner of each nomination will receive a monetary prize of Gel 5 000. 
The jury will present the shortlist of the participants in November, the award ceremony of the winners will be held in December 2021.