back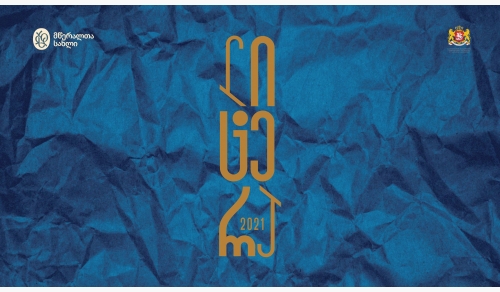 06 July 2021
Literary Award Litera 2021 has been announced
The Writers' House, together with the Ministry of Culture, Sports and Youth of Georgia announces the Literary Award "Litera" in 6 nominations
Best prose collection of the year
Best novel of the year
Best poetry collection of the year
Best documentary prose of the year
Best book cover design of the year
Best debut of the year
The winner of each nomination will receive a monetary prize of Gel 5 000. 
Original literary works published as books in Georgian in 2020 are eligible for the contest; The book for contest must be the first edition. Only the publisher can present the book for the contest. The number of presented books for each nomination is not limited. A special 5 member jury ed by the Writers' House assesses the contest results. The winner will be revealed through secret ballot. The jury reserves the right to allow the one-time splitting of the award in one or two nominations as an exception, in this case the monetary prize will also be divided. 
The publishers must present the following materials to Writers' House (13 Machabeli St):
- Application including contact information;
- 5 copies of books ed for the contest (the books will remain in the library of the Writers' House)
The deadline for submissions is July 20, 2021.
The jury will present the shortlist of the contestants in the beginning of November. The winner will be revealed November 15 to November 20. 
In case you have further questions, please contact us at info@writershouse.ge
Tel: +99532 297 41 01; 297 41 02